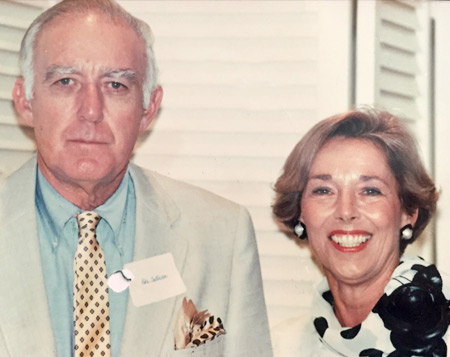 Pike Sullivan was born in Decatur, Illinois on January 19, 1927. He graduated from Brown University in 1949 with a B.A. in Economics and then began his successful career in investment banking in New York City.
In 1962 he joined F. Eberstadt & Co., Inc. where he built and ran the firm's sales and trading activities and served as chairman of the board and C.E.O. from 1979-1985. He subsequently joined the investment advisory firm of Peter B. Cannell & Co., Inc. and served as chairman from July 1988 until his retirement in 1993. He passion for investment banking fueled him to take others under his wing, and he became a mentor to some of America's great investors.
As avidly as he pursued his career, he pursued the great outdoors. A world-class fly fisherman, Pike also raced star boats in North America and throughout the world. He and his wife, Susan, spent their retirement in Wyoming, devoting much of it to philanthropy.
After Pike's death in May 2013, his friend and attorney, George Harris, was trusted to carry on his philanthropic work under the Pike and Susan Sullivan Foundation. The foundation invests in innovative policies and programs throughout the country that promote greater access to educational opportunities for underserved students.